E-Safety
The Thinkuknow website has a large amount of information for parents on how to keep your kids safe on the internet. From simple advice to online surveys, it is interesting and well worth having a look.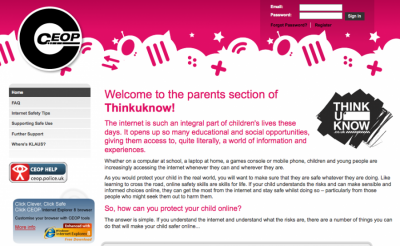 Internet Safety
Please remind your child/children of the SMART rules to help them stay safe on the internet:
Safe - Keep safe by being careful not to give out any personal information.
Meeting - Meeting someone you have only been in touch with online can be dangerous.
Accepting - Accepting emails, IM messages, or opening files, pictures or texts from people you don't know or trust may contain viruses or nasty messages!
Reliable - Someone online may be lying about who they are and information you find on the internet may not be reliable.
Trust - Tell your parent, carer or a trusted adult if someone or something makes you feel uncomfortable or worried.
In order to support your child with this I would urge parents to keep checking what activities and messaging they are taking part in – being mindful that most social media sites suggest that no child under 13 should have their own account. Obviously, the only way we can keep the children safe is to prevent them using social media in isolation or unsupervised.
The NSPCC has a Safe Aware website designed to support parents with all areas of internet use. Please take time to access this information at: http://www.nspcc.org.uk/preventing-abuse/keeping-children-safe/share-aware/